Welcome to AJS & Associates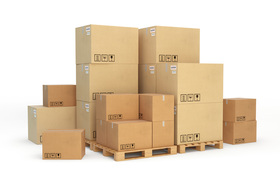 For over 25 years AJS has worked with a wide variety of businesses, from small Mom & Pop shops, to Fortune 500 and Global 500 companies like 3M, Honeywell and BAE Defense. AJS provides custom design and manufacturing of Commercial, Retail, Industrial and Military packaging.

Unlike most packaging companies, AJS has no minimum order requirements and is capable of providing any quantity your company may need from 1 to 10, or 1,000 to 100,000. No matter how large or small your company is, you are working with the principal of the company and will always receive faster response times and immediate results.

From initial conceptual ideas and drawings, AJS utilizes Computer Aided Design (CAD) to produce first articles, samples and prototypes, to fine-tune your specific requirements before manufacturing your final packaging.
​
AJS has the capabilities and experience to combine all types of custom packaging, from foam inserts to Single, Double & Tri-Wall corrugated cartons, overseas crating, molded cases and Mil Spec Containers.
​
---
Custom Packaging In San Bernardino CA
---
Products & Services:
​AJS & Associates is dedicated to providing the best technologically engineered packaging products available to our customers by incorporating corrugated, plastics, foam, rubber and wood. Some of the products and services that we provide are in the following categories:
​